Careers at Breathe Outdoors
Actively seeking customer-service driven outdoor enthusiasts
We are proud to be gear geeks. We are explorers at heart, and unique in our adventure style. We are open-minded and engaged in this ever-evolving outdoor industry. We are proud Albertans who support local. We love to share our expert knowledge and provide exceptional customer service. We are Breathe Outdoors.
And we are expanding our team!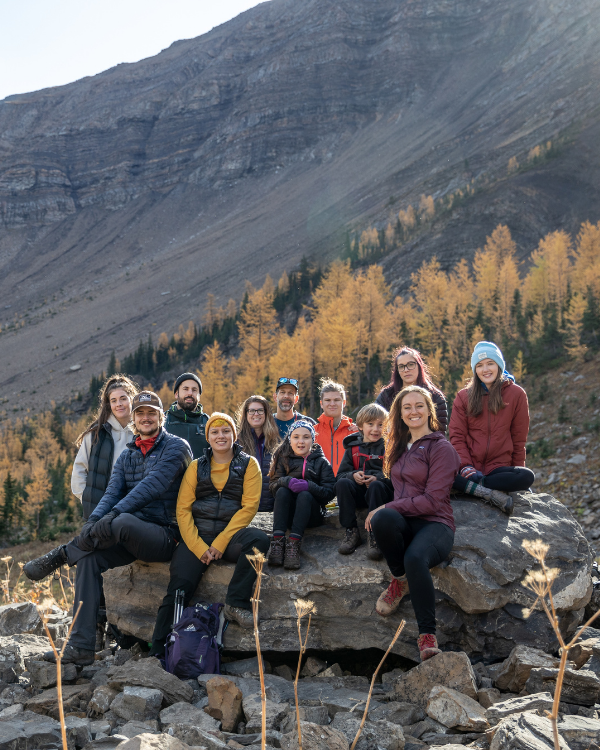 When you work for Breathe Outdoors, you get more than just a paycheque. Since we inspire and encourage our customers to get outdoors, we want to enable you to do the same in your personal life. We facilitate this by providing:
Flexible hours and vacation time...

so you can tackle your next summit, run in your local event, or head out camping with the family.

Sweet, sweet deals

and we mean sweet! We offer lucrative staff discounts and access to vendor "pro deals" so you can jump on the latest trends… without breaking the bank.

Staff-use equipment locker

so missing a key piece of gear doesn't hold you back from epic adventures. Sign it out, try it out, and bring your newly acquired on-the-trail product knowledge back to share with customers!

Education sessions

so you truly will be an industry expert. Vendors routinely come in-store to educate staff on their brand and the latest products (which are typically accompanied by awesome swag and discounts).

A community

that will feel like family. We're a small, locally-owned, Alberta business. That means our team is close-knit and we all have the same goal: to enrich the spiritual and physical well-being of people's lives.

Internal marketing opportunities

so we can showcase your unique perspective, enable you to develop a skill, or just inspire you to embark on a new challenge. You'll get opportunities rarely found in a retail setting.

Staff events and adventures

Because the best place to get to know your teammates is outdoors around the campfire, with an ice-cold drink in hand.

Fair compensation & benefits

We get it. Life is expensive and unpredictable. It's important to have support for the times you need it.
We prioritize making our employees feel like a valued member of the Breathe Outdoors team. If you're interested in embarking on a new adventure with us, apply today. We can't wait to explore with you!