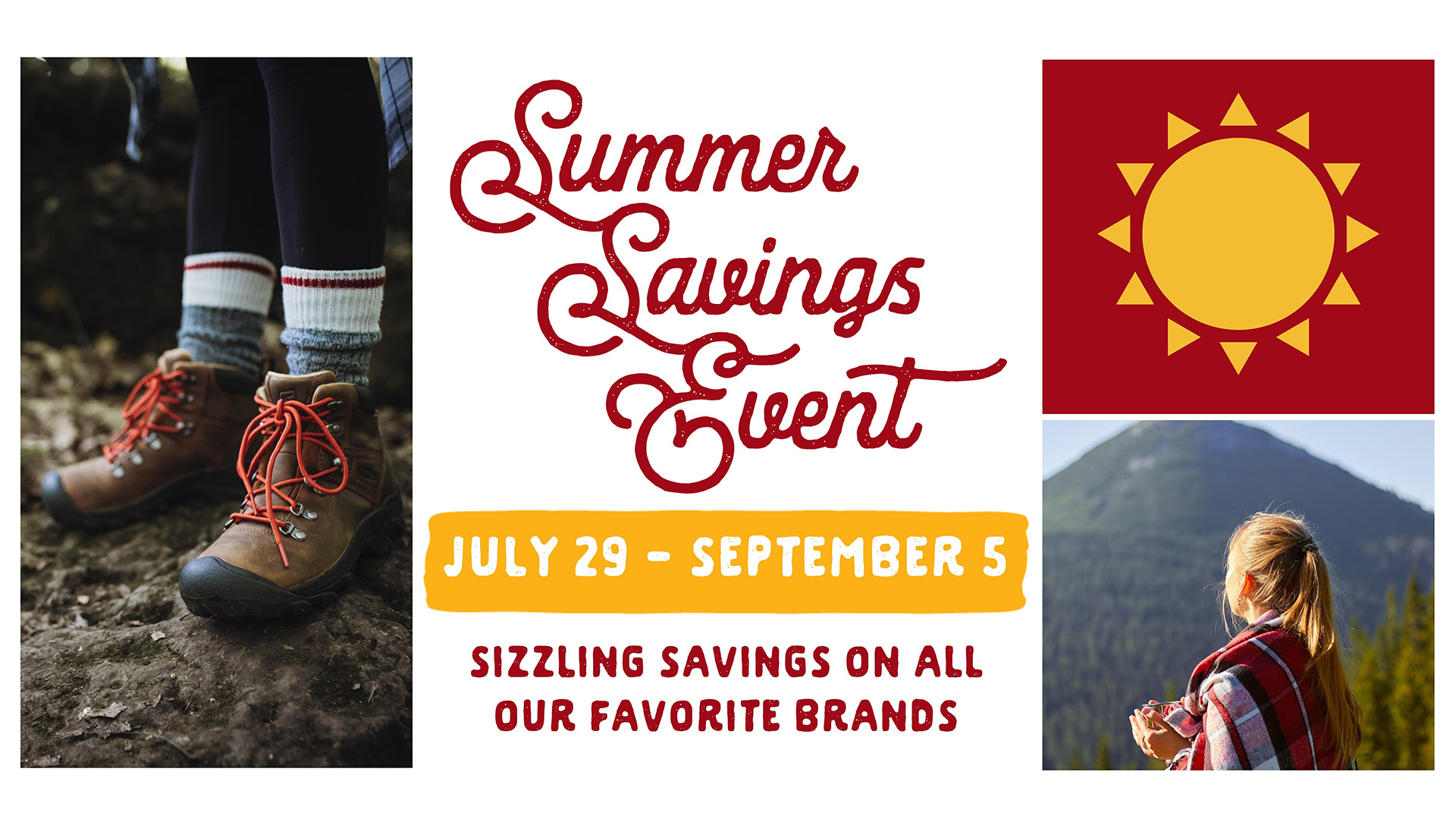 Summer Savings Event
Things are heating up at Breathe Outdoors! What better way to beat the heat than with a sizzling Summer Savings Event? Get your gear for the year with huge savings on all our favourite outdoor brands. Shop in store or online for deals on Kuma, Mountainsmith, Coleman, UCO, Kodiak Wildlife, Keen, Icebreaker, and other outdoor brands too hot to post online! The savings keep sizzling all month long - new deals drop every week of August!
Camp Kitchen
You don't have to survive on just berries and grass with the array of hardware to cook with from Breathe Outdoors.

Camping
Set up and chill out with all the campsite essentials from Breathe Outdoors. Climbing
Breathe Outdoors' gear will have you safe on the rockiest of climbs.

Hiking
Trek around and trailblaze your own destination with Breathe Outdoors' hiking equipment!
Dogs
Who said Spot can't get in on the summer fun? With these accessories, your pup is guaranteed to be the most stylish critter on the trail!

Paddle
Life jacket on? Sunblock applied? Then jump into the water with these deals and steals on all the items you need to paddle with confidence.

Clothing
Fashionable savings for everyone to choose from.
Men's Clothing

Women's Clothing

Footwear
Your feet will thank you when you make these pairs a part of your seasonal rotation!
Men's Footwear


Women's Footwear

Kids
Hand-me-downs are so yesterday -- with our curated selections for kids, everyone gets their own pairs!